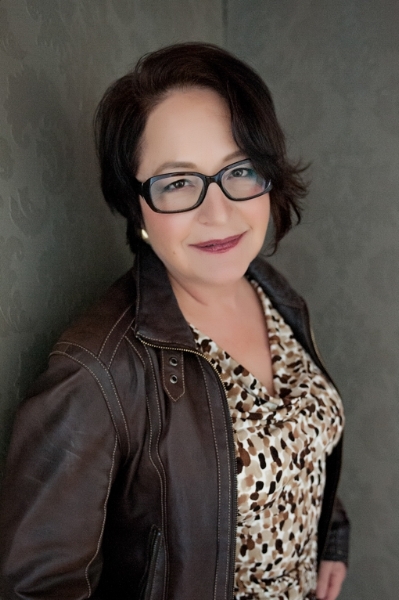 Founder and CEO of Gillen Group LLC, a Production Consultant Company.
Anne Marie is an independent Producer, Consultant, Lecturer and Corporate/Executive Coach who is extensively experienced in film development, financing and worldwide distribution. Her films have premiered at the Cannes Film Festival, New York Film Festival, San Francisco International Film Festival, and been nominated for Academy Awards, Golden Globes, Independent Spirit Awards and DGA Awards. She is a member of the Producers Guild of America and serves on their Education Committee.
Winter 2017/2018 Ms. Gillen commences production on her next film the underwater sci-fi action adventure Oceanus in the UK. In 2015 - 2017 Ms. Gillen produced Parallel Man animated sci-fi (starring John Cho, Ming-Na Wen and Lance Reddick) and 12 episode limited TV series modern opera Vireo with the Kronos Quartet. In 2009/2010 she executive produced Into Temptation starring Jeremy Sisto, Kristin Chenoweth and Brian Baumgartner.
Ms. Gillen is the co-author of the 3rd edition of The Producer's Business Handbook – published by Focal Press and co-branded by VARIETY. Her second book The Business of Show Business for Creatives was published by Focal Press and co-branded by American Film Market (AFM). The AFM is produced by the Independent Film & Television Alliance®
Gillen Group's entertainment coaching division was established in 2011 and Ms. Gillen is currently a Master Practitioner of the Energy Leadership Index, as well as a Certified Professional Coach (CPC) accredited by the International Coach Federation (ICF).
Gillen Group's consulting division was established in July 2006 after purchasing Entertainment Business Group's clientele and proprietary models and databases. The division's motto is "Fusing Business and Creativity", and offers business planning, script analysis, worldwide distribution consultation and internal greenlighting (project and/or film company cash flow projections) services to independent film producers and investors.
From 2002 – May 2006, Anne Marie was President, Development & Production at Entertainment Business Group, an independent motion picture and television funding, global rights sales, research, analysis and business services entity.
From 1996 – 2001, Anne Marie was the Chief Operating Officer of Morgan Freeman's company, Revelations Entertainment. She led the company in the strategic financing and distribution of Revelations' projects. During her tenure, Revelations Entertainment produced Along Came a Spider for Paramount; developed and produced Port Chicago Mutiny for NBC Network; and developed, independently financed and Ms. Gillen produced Under Suspicion starring Morgan Freeman and Gene Hackman for Sony/Lions Gate.
Prior to her tenure at Revelations Entertainment, Anne Marie was co-founder and CEO of Electric Shadow Productions, and its Chair. Electric Shadow financed, and Anne Marie was the Executive Producer of its first feature, Fried Green Tomatoes which was released by Universal and starred Kathy Bates and Jessica Tandy. This picture was nominated for two Academy Awards and three Golden Globes.
She came to Electric Shadow Productions from Hemdale Releasing Corporation where she was Vice President of Acquisitions and Ancillary Sales. During her tenure, Hemdale was one of the leading independent film companies producing such films as: Platoon winner of Best Picture and Best Director; Hoosiers; and The Last Emperor winner of nine Academy Awards including Best Picture, Director and Screenplay.
Ms. Gillen was Chairman of the Board of Living Literature/Colors United - a non-profit, multi-racial education-based performing arts society for at-risk students in Watts. She was Executive Producer of the feature-length documentary on Colors United entitled Colors Straight Up, which received an Academy Award nomination. Ms. Gillen is the proud recipient of several Commendations from the City of Los Angeles for her outstanding community efforts to improve the youth of Watts.
Ms. Gillen is a lecturer and panelist and gives seminars for such organizations as: American Film Market; Bloomberg BNA; Producers Guild of America, Puerto Rico Film Commission; California Lawyers for the Arts; NALIP (National Association of Latino Independent Producers); International Institute of Film Financing (IIFF); Pratt University; UCLA Film School; USC Film School; Chapman University; Century City Chamber of Commerce Entertainment Symposiums; Show Biz Expo; Screenwriters Expo; Independent Feature Project; Women In Film; Act One Producer Program; and Playback.
Ms. Gillen is a native Minnesotan and originally hailed from the Twin Cities where she was an actress, dancer and choreographer having worked at the Guthrie II, Children's Theatre Company, Mixed Blood, Chimera and Minnesota Jazz Dance Company.
DOUG LOWELL
Douglas Lowell, Financial Modeling & Analyst is a well-regarded financial executive in the Hollywood entertainment industry having enjoyed an extensive career in operations, distribution and finance. Mr. Lowell has worked with and been a consultant for a number of leading privately held and publicly traded film and television companies. He has been referred for financial consulting by other leading entertainment service providers including: JP Morgan, Loeb & Loeb, and ICM; and retained by clients as: Bento Box Entertainment, Radiant Films, The Henson Company, Freestyle Releasing, The Gillen Group, Rabinowitz Consulting Group, Rehab Entertainment, Evergreen Films, Starz Entertainment and Morgan Creek.
Currently he also provides senior financial executive services for PPI Releasing, a television distributor and Barnholtz Entertainment, Inc, a DVD distributor, where he oversees financial operations, prepares comprehensive financial modeling of cash flows, provides third party participation reporting, and interacts with financiers and lenders, outside legal counsel and accountants.
Prior to commencing his financial consulting practice, Mr. Lowell was Chief Financial Officer of Premiere Marketing and Distribution Group, a start-up, wide release theatrical distribution company, and was Vice President of Business Development for Concorde-New Horizons where he launched their DVD division. He also spent several years at Trimark Pictures, where he initiated and closed a $multi-million credit facility with Chase Securities, while heading all investor relation responsibilities including SEC filings for that publicly traded company.
Mr. Lowell spent seven years as a Wall Street analyst where he maintained investment coverage on the entertainment industry, wrote research reports on major and independent entertainment companies, and called on many leading institutional fund managers. His research has appeared in The Economist, Business Week, Forbes and many other leading magazines and newspapers. Mr. Lowell received a Masters degree in Economics at the London School of Economics.
John J. Lee
John J. Lee, International Business Development, was hailed as the "Guru" for "putting the pragmatism back into production," in his profile written by The Hollywood Reporter in its 2004 annual Indie Producers and Distributors Edition. During his twenty-seven years as an entertainment executive John has successfully led the launch or expansion of several entities, including Impression Delivery Corporation, a DBS entity subsequently sold to CapCities, and Times Mirror Cable Television, subsequently sold to Cox Communications. Further, John has provided business, funding and distribution services to clients for scores of their motion pictures, television series and specials, with combined production costs of over $463 million and global rights earnings exceeding $3.4 billion. Prior to co-founding iCD, John served as CEO of Entertainment Business Group, an entertainment funding, global rights sales, and business services entity. Immediately prior to EBG, John completed a three-year industry sabbatical during which he served as a full-time faculty member of Brigham Young University's Film School, where he established its Entertainment Business Department and authored The Producer's Business Handbook, a best selling textbook in its 2nd edition that is used in more than a dozen film schools. In 2008, with decades of successful entertainment and media experience, John commenced as Dean of Whistling Woods International in Mumbai, India.
D. Scott Easton, Line Producer/UPM, has filmed in US locations: NYC, Chicago, Miami, Philadelphia, Pittsburgh, Atlanta, Baltimore-Washington D.C., Boston, Charleston, Savannah and Honolulu. On Foreign soil: Brazil, Mexico, New Zealand, South Africa, Russia, & Germany.
Mr. Easton's film credits include: Steven Spielberg's The Lost World, Stuart Little, Addams Family Values, Gods and Generals, Forgetting Sarah Marshall & xXx. Mr. Easton is a member of the DGA Viz F/X & Digi-Tech Committee of the AD/UPM Council. He is also a Board Member of the Palos Verdes Concours d'Elegance.